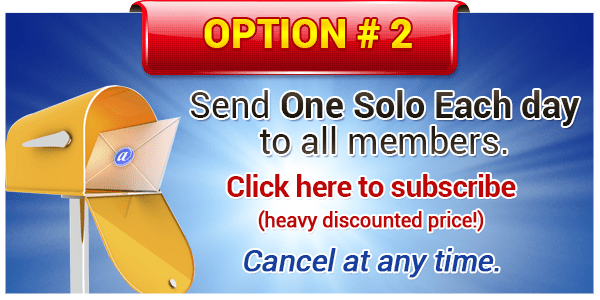 Save 25% Off for a limited time. Reg. $39.99 Save now!

$29.99 per month! Click here to save and pay! Immediate signup!
Less than $1 per day!

INFO LINKS FOR SOLO AD SENDERS and CUSTOMERS:

Click here to receive solo ads and see what others are advertising.
Click here to log in and send your solo ad after payment

Click here Where does my traffic come from using safe-list.com or safelistsubmitters?
Click here Send solo ads each day to thousands of members.