STOP SPENDING A FORTUNE ON SOLO ADS!

No Need To Be A Member Or Join Anything To Advertise..

WE OFFER Unique Multi-Layered Ad Systems For Internet Marketers.
Are you getting clicks, but no sales? If so, we can help!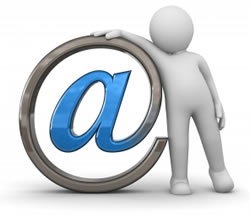 'It Doesn't Cost To Advertise,
It Pays To Advertise!
We've provided advertising for
24 years to all major internet
affiliate MLM companies!


Track hits here | join solo ads list here
Affiliates sign up here
Stay up to date on sales and coupon codes to save! - click here and join our buyers list!
Solo Ads List
Receive Solo Ads! - click here to see your ad and others going out!




2 Ways To Advertise- click the Buy Button above!
You have instant access after purchasing!
Buyers Savings List
______________________________________________________________________________________
Advertise Daily To A Dynamic, MULTI - NETWORK OF SITES!
Advertise your website's offer to all our members!
Join Monthly or send One time Solo Ads!
Solo ads are rotated on some of the largest Ad Exchanges!
No NEED to receive any emails from AD EXCHANGE MEMBERS!
1-Click Submissions
That Get Real Visitors!


(Current Members Solos Below. Place mouse cursor in box to stop ads at any time!)


FREEADBLASTS - FREEADBOARDS- THE AD BOARD TEXT-ADS
All Safe-list.com's Networks are included!



Join any exchange below for free and use the coupon code: new after log in!
Mightyadz.com | Traffic2links.com | Hits-2-u.com
123 Traffic | 1Traffic | The-Best-Safelist| | Safelistjunky | Mylistmailer
Optional: You don't need to be a member of any of our exchanges or receive hundreds of emails!
____________________


All solo ads are tracked.. check out our link at top of page for tracking!



"Safe-List.Com solo ads are the first thing I buy every time I open a new site."
Maryanne Myers
geniecoop
Send 1 Time Solos (no subscription needed) Or best value is to Join Monthly.


Benefits Of Membership Include:
*Daily Traffic is the lifeblood of your business!
*No Validating Hundreds of Ad Exchange and Safe list Memberships!
*Send 1 solo every day!
*Get No Mail From Other Members!
*Resend last ad easily from control panel! (monthly members)










Terms of use | Privacy policy | Contact us | Our sites